Face and neck surgery

Other terms: Face and neck lift surgery, Rhytidectomy
Face and neck lift is a cosmetic procedure designed to remove excess fat, tighten facial muscles, and stretch facial skin for a smoother, younger appearance. A facelift may take place on the face, the neck, or both. A full facelift includes a browlift, blepharoplasty (eyelids), a cheek (mid-face) lift, a lower face lift and, when necessary, a neck lift.
Types of face and neck lift Procedures
Small incision (lower) facelift or mini-facelift
A traditional face and neck lift is for patients who wish to reduce wrinkles across the entire face and neck. But for those patients with aging changes affecting the lower face in particular and only mild changes in the neck, a small incision (or mini) facelift is a better option. Also known as a "weekend lift" because of the short procedure and recovery time, the mini facelift is perfect for patients looking for substantial, long lasting improvement with minimal down time.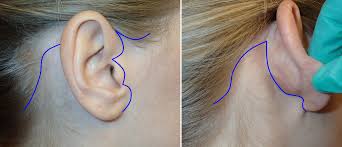 Neck lift surgery
A full face and neck lift is reserved for those patients having severe sagging under the chin with prominent neckbands that would not be improved with a small incision facelift alone. After performing liposuction of the neck, the superficial neck muscle, called the platysma, is tightened through a small incision under the chin. The removal of excess fat and skin, and the tightening of the lower face and neck, will significantly contribute to a more youthful, long lasting appearance.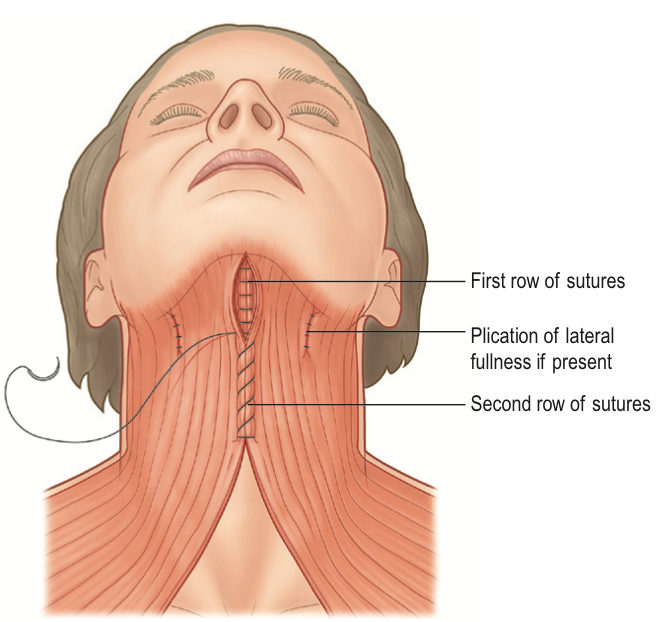 The SMAS plication/resection Technique
Your skin is comprised of three basic layers. There is a layer of connective tissue between the outer skin and the muscles, known as the superficial musculoaponeurotic system (SMAS for short). The goal of the SMAS plication/resection facelift is to provide a long lasting tightening of the SMAS and the skin, in order to remove the wrinkles in the face and eliminate the jowls. Our surgeons use this technique with both the small incision and the more extensive neck lift procedures in order to provide you with a sustained, longer lasting result.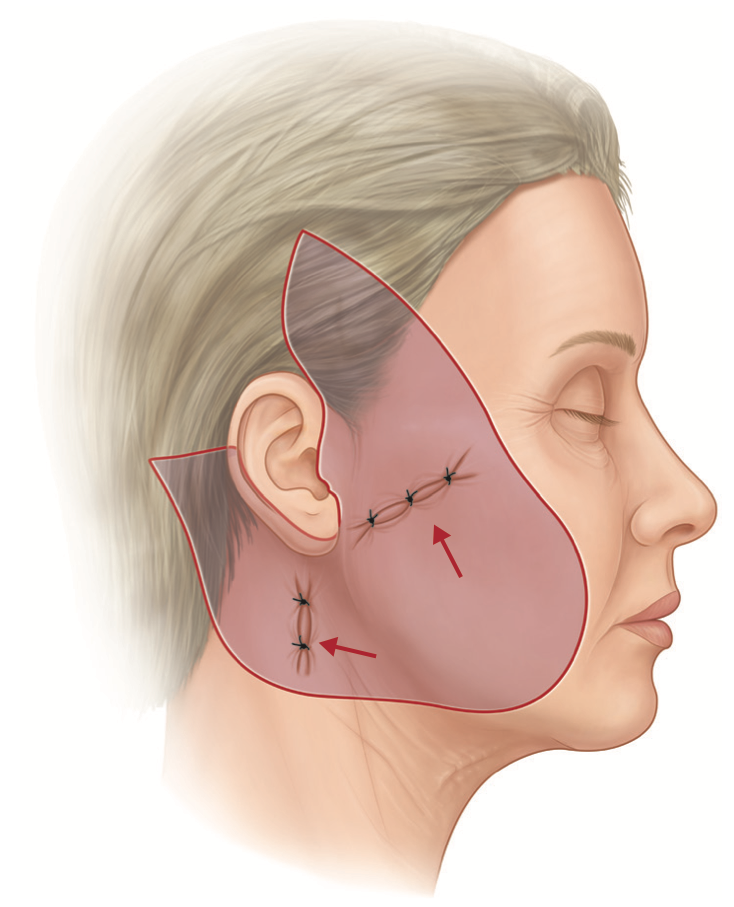 Recovery from Face and Neck Lift Surgery
Recovery from face and neck lift surgery greatly depends on which type of procedure you receive. The neck lift incisions are larger than those performed for a facelift, so recovery time is significantly longer. Generally, the physician will remove stitches 2 weeks following the procedure. Bruising and swelling typically subsidy after a 2 to 3 weeks.
Contact now with Dr Lahouel to know more face and neck lift surgery and its cost.